Welcome To
Modern Smiles Orthodontics in Fort Myers, FL
We are a Certified Invisalign Provider
We offer state-of-the-art orthodontic treatments by using advanced modern technology and techniques to help you achieve your smile goals.
Learn More About:
Schedule An Appointment Today!
Call us at (239) 790-2230 for your free consultation. We are located in Fort Myers, FL and serve the surrounding areas of North Fort Myers, Cape Coral, Lehigh Acres, and Gateway.
To achieve your smile goals, we tailor treatments that are unique to you!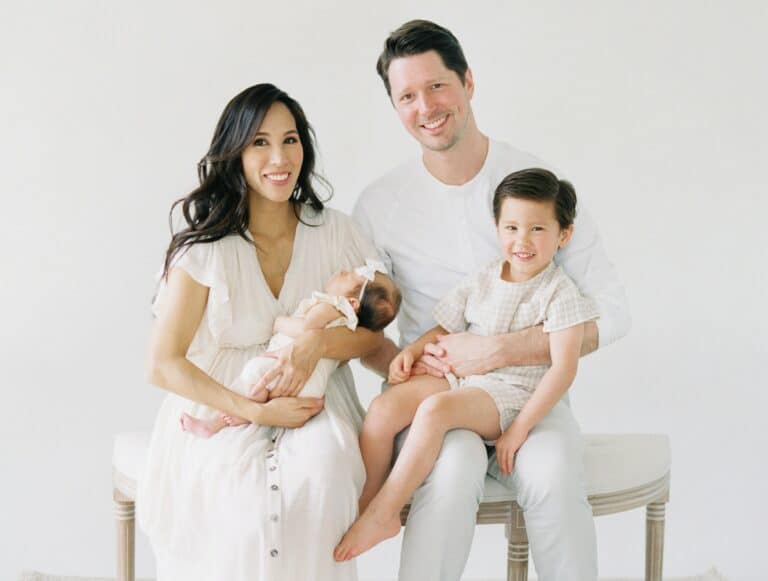 Dr. Kelly Uyen Harris is an American Board Certified Orthodontist who is committed to delivering the highest quality care and outstanding results by using the most advanced techniques and technology. She has extensive experience treating kids, teens, and adults with Invisalign and braces. She is passionate about helping you and your loved ones feel good and smile more!
INVISALIGN CLEAR ALIGNERS
Do you want straight teeth with fever office visits and without the appearance of metal braces and wires? As a certified Invisalign orthodontist, Dr. Kelly can take you on a "clear" smile journey that is right for you!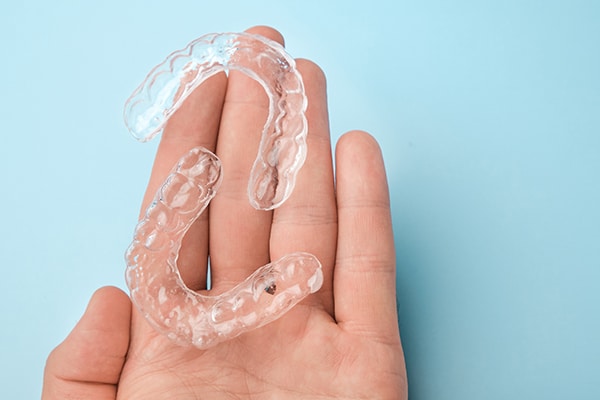 Nesha M. ★★★★★ Dr.Kelly is Amazing! I've been going to her for a little over 2 years and she always goes above and beyond! I definitely recommend her for you needs, you will not regret it!John T. ★★★★★ Wonderful experience; the staff was patient and kind, and my retainers fit like a glove! Very professional.Christopher M. ★★★★★ I was nervous coming in seeing as its my first time needing an orthodontist, but Dr. Kelly was beyond amazing. The whole place is very clean and wonderfully staffed. I would highly recommendKhashaunti A. ★★★★★ highly recommend coming here, felt very welcomed and informed about my treatment.Yanique B. ★★★★★ Dr. Kelly is great, she is detailed and compassionate about what she does!Samantha L. ★★★★★ I had the pleasure of receiving orthodontic treatment from Dr. Kelly, and I am thrilled to share my positive experience. Dr. Kelly's expertise and commitment to excellence have truly transformed my smile, correcting both my underbite and crossbite with remarkable precision.From the initial consultation to the final adjustments, Dr. Kelly demonstrated a deep understanding of orthodontics and a genuine concern for my dental well-being. The treatment plan was clearly explained, and any questions or concerns I had were addressed with patience and professionalism.Not only did Dr. Kelly efficiently address my underbite and crossbite, but the results exceeded my expectations. My smile is now not only aesthetically pleasing but also functionally improved. The attention to detail and precision in the adjustments made a significant impact on the overall outcome.I wholeheartedly recommend Dr. Kelly for orthodontic care. The combination of expertise, personalized attention, and a commitment to excellence sets Dr. Kelly apart in the field. My experience has not only enhanced my smile but also made the entire orthodontic journey a positive and rewarding one. If you are seeking a skilled and caring orthodontist, Dr. Kelly is undoubtedly an excellent choice.Drew P. ★★★★★ Awesome atmosphere , dstail oriented and one on one treatment, no hassle. DR. Kelly is THE BEST. definitely recommend any and everyone . This orthodontics is ideally what everyone is searching for.Jayden ★★★★★ Friendly, professional and friendly ,Communicate with the doctor like a friendCristina Guzmàn (Nails A. ★★★★★ Estoy tan encantada con la Dr. Siempre fue tan atenta y cuidadosa, la recomindo mucho y habla español, tuve mis servicios por dos años y nunca tuve problemas con nada💕Suzanne H. ★★★★★ I recently began treatment with Dr. Kelly.My teeth had shifted over the years and she helped me make the decision to do Invisalign.She is a very thorough, thoughtful and meticulous doctor.You can tell she genuinely cares about her patients. She has a wonderful bedside manner.I would highly recommend Dr. Kelly at Modern Smiles Orthodontics!Corri R. ★★★★★ Thank you, Jessica for making the start of our journey with Modern Smiles Orthodontics so pleasant and easy. Dr Kelly is such a pleasure to work with and has a good heart for our community.Glad we get to have an amazing team for this journey.Janisha P. ★★★★★ Had a great first visit! The team is so warm and welcoming and Dr. Harris made me feel comfortable explaining the process. Highly recommend!K S. ★★★★★ Love love love this place! Dr. Harris is so sweet and amazing!Carly S. ★★★★★ Dr. Kelly Harris is great! She's super knowledgeable in what she does and has great bedside manner. You won't regret going to her office!Shirin H. ★★★★★ Wow! What a lovely doctor and wonderful experience! Dr. Kelly is so kind and gentle. She truly cared at took her time with my treatment plan. I feel taken care of and trust the process!The beautiful brand new office isn't bad to look at either! Thank you Dr. Kelly! I will be referring friends and family to you.Mark L. ★★★★★ Absolutely phenomenal great experienceIvane L. ★★★★★ Dr. Kelly Harris is awesome! As a dentist, I would recommend my friends and family members to seek treatment from her. She is meticulous, gentle and patient. Her priority as a physician is the needs of the patient first and will recommend what is best for the individual.o Yada o ★★★★★ Dr. Kelly was great and so friendly! She made sure every step of the way that I was comfortable. It's crazy that they just went into business, it feels like they have been practicing ortho procedures for years! Would highly recommend!!!Dan F. ★★★★★ Dr. Kelly was phenomenal!Highly the new practice they were gentle and did not hurt at all!Very very clean office! Brand new and extremely clean!!Sara L. ★★★★★ Dr. Harris is amazing! She is so thoughtful and presented multiple options for our treatment. You can tell she really cares for her patients. Everything in her office from the front desk to the assistants were great and comforting! I am so grateful to have her in our community.Diane P. ★★★★★ Dr. Harris is a very compassionate, caring doctor. You can tell she cares when you see her, she takes her time, doesnt make you feel rushed and listens to any concerns that you may have. She is treating my son and makes him comfortable and knowledgeable about what is going on. You get the feeling with her that she is treating you or your children how she would treat her own family. Highly recommend .
"My Experience was nothing short of amazing. Seeing the difference between when I first started and now the end result is crazy, but none of that would've been possible without Doctor Kelly. She is very detailed and informative, and her personality is just the cherry on top. Any change with my braces she was quick to let me know what was happening, and on moments when she asked me to "trust her", I'm so glad I did. Thank you, Doctor!"
"Dr. Harris is a very compassionate, caring doctor. You can tell she cares when you see her, she takes her time, doesn't make you feel rushed, and listens to any concerns that you may have. She is treating my son and makes him comfortable and knowledgeable about what is going on. You get the feeling with her that she is treating you or your children how she would treat her own family. Highly recommend."
"Dr. Kelly is a wonderful orthodontist and has excellent attention to detail. I had an advanced orthodontic case and treatment, but Dr. Kelly made it very easy and enjoyable. I struggled with confidence before my braces but felt much more confident after treatment. I highly recommend Dr. Nguyen for all of your orthodontic needs!"
"I recently finished treatment with Dr. Kelly, and I couldn't be happier with my results. She has amazing attention to detail and her bedside manner always makes you feel comfortable with the process of braces. I would definitely recommend Dr. Kelly Harris to anyone looking into orthodontic treatment."
"Dr. Kelly was very professional throughout my treatment plan. I had my braces on for a total of 25 months. Dr. Kelly not only made me feel comfortable, but she also helped me understand the process and discussed with me every visit what I may expect and what the end goal results were.  Dr. Kelly, THANK YOU! I can now smile with confidence!"
"Dr. Kelly Harris is a talented doctor that takes her time not only to treat patients but to educate them about their dental health. On top of being very knowledgeable, she was very polite and patient. She did an exceptional job straightening my teeth, crafting me a beautiful and confident smile. She made my orthodontic experience extremely pleasurable."
"I like to take the time out to say thanks to Dr. Kelly for making my smile 100%.  Dr. Kelly is very polite, very friendly, very courteous, etc. She it's definitely a top-notch Dr. In her field.  May God continue to bless her and her family in the future.  Go Dr. Kelly you ROCK!!!!!"